Sexy Jurassic World Blue
on
June 13, 2018
at
19:30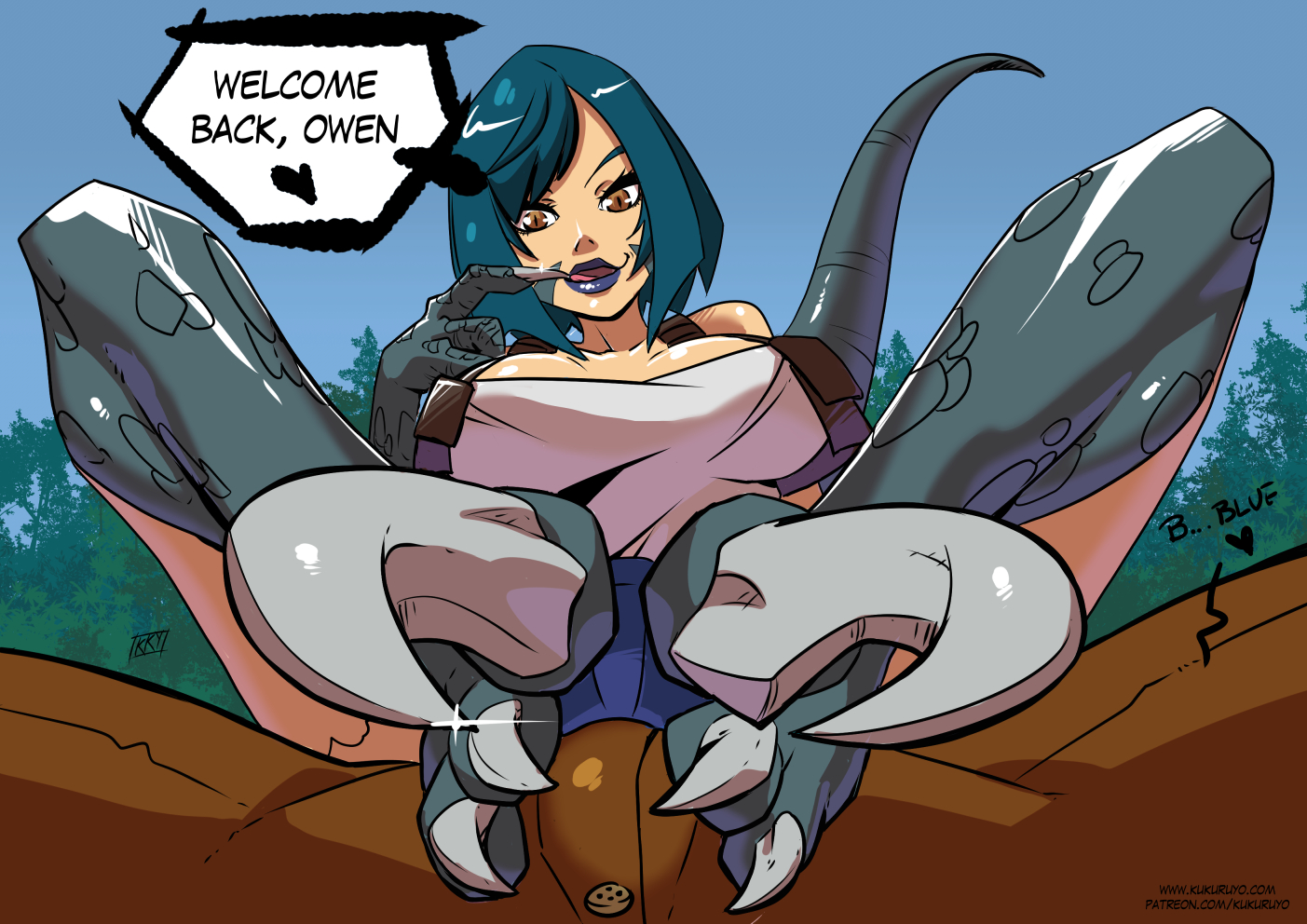 There's a hentai version of this drawing in my patreon; support me to acces mature content.
I recently watched Jurassic World 2, and while the movie is insanelly bad, the raptor Blue is still there kicking and she's probably the only inteligent character of the movie. When i watched the first Jurassic world i did a drawing of the raptors as monster girls, and later, due to the popularity of the drawing, i introduced them as characters in my monster girls comic. I do lewd drawings of my monster girls from time to time, and i already had done one of Echo, so now i think is a good time to do one of Blue. And of course a lewder version in my patreon.
Since i have done this drawing because of the movie and not the follower's votes, the poll will be the same as before.
Hace poco vi Jurassic world 2, y aunque la peli es mala con avaricia, la raptor Blue sigue ahí liandola y es probablemente el único personaje inteligente de la pelicula. Cuando vi la primera Jurassic world hice un dibujo de las raptor como chicas monstruo, y más tarde, al volverse popular, las introduje como personajes en mi comic. Hago dibujos eroticos de mis chicas monstruo de vez en cuando, y ya tenía echo uno de Echo, así que es buen momento para uno de Blue. Y por supuesto una versión más porno en mi patreon.